Present! - The Secret to Being in the Here and Now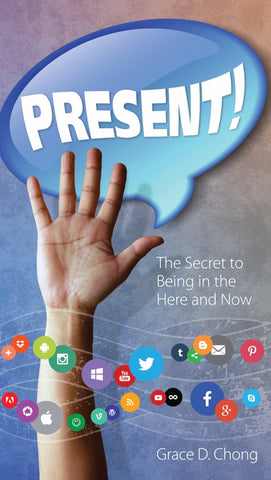 Present! - The Secret to Being in the Here and Now
ISBN: 9789710094851
Weight: 0.12 kg
Description:
In the new millennium, with all the advancements in the Internet and telecommunications, we can, and have been, virtually in more than one place at the same time. We check Facebook while having dinner with our friends, post photos of our trips abroad for people at home even as we're in the middle of an actual adventure, research for factoids during meetings, and even post on Twitter while we listen to the pastor at church. This may sound convenient and cool, but have we ever stopped to consider the cost of being "present" in several places at once? When was the last time you were truly present, right here, right now? Bestselling author Grace D. Chong explores the virtual world of millennials and makes a case for being truly present in this age of mobile phones, social media, and YOLO.
Shipping and Delivery:
Products are shipped around 3-5 business days in Metro Manila, and 5-7 business days outside Metro Manila, upon payment confirmation.
Weekends and Holidays not included.