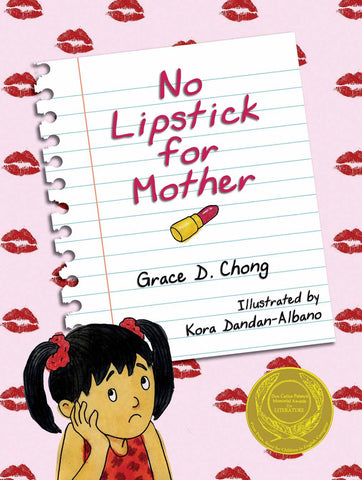 No Lipstick for Mother
ISBN: 9789715119801
Weight: 0.09 kg
Description:
Written by Grace Chong
Illustrated by Kora Dandan-Albano
(Note: This story is written in English with parallel Filipino text.) 
Did you ever feel ashamed of your own mother? Mayang did. Just because her mother wears no lipstick. Many times Mayang wished her mother would look smarter and be something else. It took a dangerous incident to make Mayang see her mother's strength, heroism and true beauty. 
No Lipstick for Mother is a moving story that will make you love your mother more. 
First prize winner in the Story for Children in English category of the 2005 Don Carlos Palanca Memorial Awards for Literature.
Shipping and Delivery:
Products are shipped around 3-5 business days in Metro Manila, and 5-7 business days outside Metro Manila, upon payment confirmation.
Weekends and Holidays not included.
Related products