Happy Home #2: That First Sunday (SALE ITEM)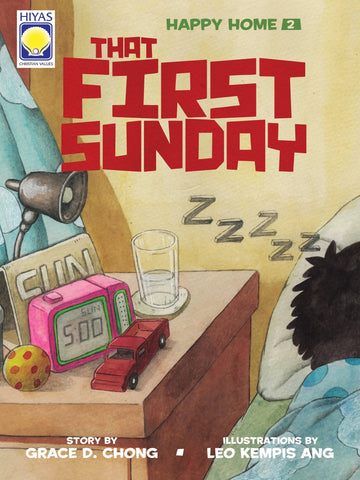 Happy Home #2: That First Sunday (SALE ITEM)
ISBN: 9789710093212
Weight: 0.09 kg
Description:
*DISCLAIMER: Please note that this is a sale item and may have some slight dents, faded and folded paper and cover.

Written by Grace Chong
Illustrated by Leo Kempis-Ang
What's so special about Sundays? It's only Sunday, why the big fuss? Ped thought. Having been a street kid for years, he had forgotten what Sundays are about. The Zambrano family reminds him with the help of a trip, a story, and a serving of something delicious.
Happy Home is a heartwarming series that shows how a family faces big and small problems while enjoying God's everyday blessings. 
Shipping and Delivery:
Products are shipped around 3-5 business days in Metro Manila, and 5-7 business days outside Metro Manila, upon payment confirmation.
Weekends and Holidays not included.
Related products