Who is this Man? (SALE ITEM)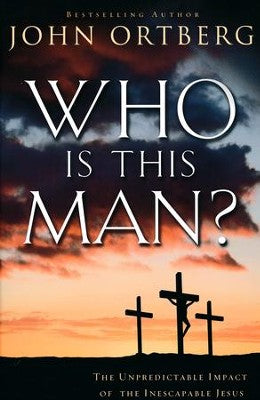 Who is this Man? (SALE ITEM)
ISBN: 9780310340492
Weight: 0.023 kg
Description:
*DISCLAIMER: Please note that this is a sale item and may have some slight dents, stains, faded and folded paper and cover.

Jesus' impact on our world is highly unlikely, widely inescapable, largely unknown, and decidedly double-edged. It is unlikely in light of the severe limitations of his earthly life; it is inescapable because of the range of impact; it is unknown because history doesn't connect dots; and it is doubled-edged because his followers have wreaked so much havoc, often in his name. He is history's most familiar figure, yet he is the man no one knows. His impact on the world is immense and non-accidental. From the Dark Ages to Post-Modernity he is the Man who won't go away.
Shipping and Delivery:
Products are shipped around 3-5 business days in Metro Manila, and 5-7 business days outside Metro Manila, upon payment confirmation.
Weekends and Holidays not included.