Bible Study Guides Volume 2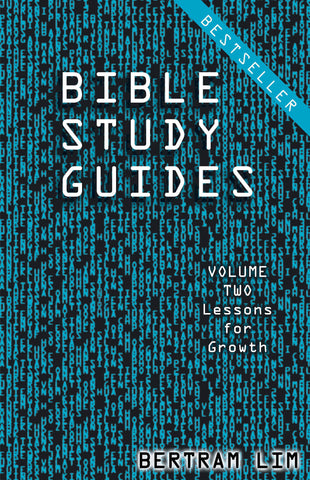 Bible Study Guides Volume 2
ISBN: 9789715114400
Weight: 0.21 kg
Description:
How can I be truly joyful in a mad, bad, sad world?
Why must I pray harder when I'm busier?
When do I dress to kill for the war against Satan?
Are riches good or bad?
How do I forgive when friends attack?
 If you enjoyed studying the Bible using Bible Study Guides Volume 1, you'll find Volume 2 an even richer Bible-mate! Bible Study Guides Volume 2: Lessons for Growth offers you more biblical guidance and encouragement in facing life's challenges.
Shipping and Delivery:
Products are shipped around 3-5 business days in Metro Manila, and 5-7 business days outside Metro Manila, upon payment confirmation.
Weekends and Holidays not included.
Also available at: