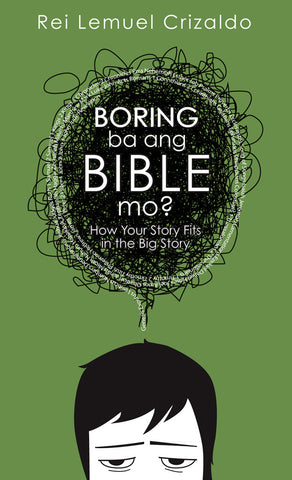 Boring Ba Ang Bible Mo?
ISBN: 9789710093021
Weight: 0.12 kg
Description:
(Note: This book is written in conversational Tagalog-English)
Are you ready to have your mind blown? Can you find the names Melchor, Gaspar, and Baltazar in the Bible? Why does Saint Peter have a chicken? Whose faith is like a cockroach in its "staying alive" power? Give a second look at what you once thought as a boring book. Here you will meet memorable characters like The Hot Chicks, The Chick Boys, The Epic Failures, The Second Rates, The Success Stories, The Nerds, The Starving Artists, The Castaways, The Loners, and The Kontrabidas (Villains). In the midst of all thestories of these people, can you find your story? Ever wonder how—and why—you fit in the BIG story? Learn the answer to these questions and settle once and for all if your Bible is boring or not.
Shipping and Delivery:
Products are shipped around 3-5 business days in Metro Manila, and 5-7 business days outside Metro Manila, upon payment confirmation.
Weekends and Holidays not included.
Related products