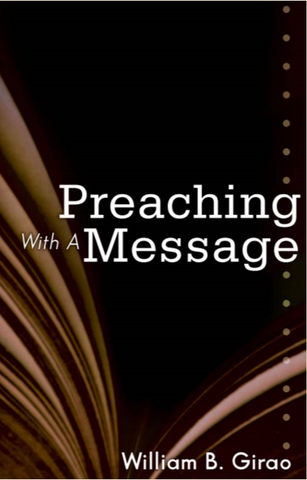 Preaching with a Message
ISBN: 9789715118460
Weight: 0.185 kg
Description:
Preaching with a Message is not another "how-to-preach" book.
In this book, Pastor William Girao teaches you how to infuse new meaning into your preaching through:
Reading the Bible in different ways
Reading books on different fields of interest
Spending time in natural creation
Interacting with different kinds of people
Using odd moments to brood over your message
Whether you're a full-time pastor or a lay person--a church elder or leader, a professional, or a student--tasked to preach God's Word at various occasions, you will be able to preach with authority, vitality, and power--as one who "had been with Jesus". (Acts 4:13)
Shipping and Delivery:
Products are shipped around 3-5 business days in Metro Manila, and 5-7 business days outside Metro Manila, upon payment confirmation.
Weekends and Holidays not included.