Why Does God Allow Disasters?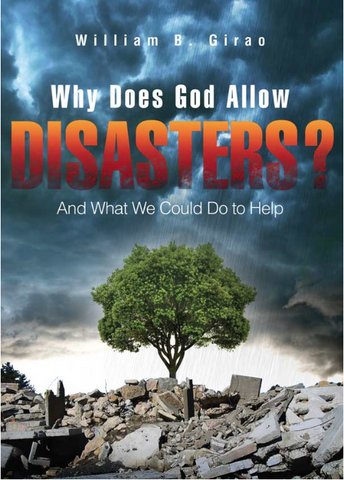 Why Does God Allow Disasters?
ISBN: 9789710093342
Weight: 0.12 kg
Description:
Several disasters have recently battered the Philippines. For those who have been directly hit, what is your response? A confused "Why"? An angry "I don't deserve this"? Or a resigned "I am being punished"?

For those who have not been directly affected, is it life as usual for you?

In "Why Does God Allow Disasters?" William B. Girao affirms the sovereignty of God over all things even during calamities. At the same time, he points out man's accountability over what he does to God's creation. He sows that the proper response to disasters is to trust God, as well as to do everything possible to help the victims and save the environment.


Shipping and Delivery:
Products are shipped around 3-5 business days in Metro Manila, and 5-7 business days outside Metro Manila, upon payment confirmation.
Weekends and Holidays not included.
Related products