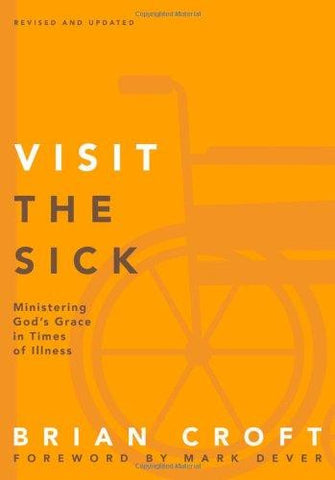 Visit the Sick
ISBN: 9780310517146
Weight: 0.082 kg
Description:
How Do You Care for the Sick?
Here's How.
One of the marks of the ministry of Jesus is his compassionate care for the sick. Jesus brought healing and hope to individuals struggling with life-debilitating illnesses. Ministry to the sick should also be a mark of his followers, but in many churches today it is neglected or pushed to the periphery of ministry concerns. 
To counter our modern tendency to minimize or ignore sickness, pastor Brian Croft looks to paradigms of the past and examines historical models of care that honor God, obey the teachings of Scripture, and communicate loving care to those who are struggling with sickness and disease. 
Part of the Practical Shepherding series of resources, Visit the Sick provides pastors and ministry leaders with real-world help to do the work of pastoral ministry in a local church.
Visit the Sick gives pastors, church leaders, and caregivers the biblical, theological, pastoral, and practical tools they need to navigate through both the spiritual and physical care of the sick and dying.
Shipping and Delivery:
Products are shipped around 3-5 business days in Metro Manila, and 5-7 business days outside Metro Manila, upon payment confirmation.
Weekends and Holidays not included.