Women of the Word (2nd Edition) How to Study the Bible with Both Our H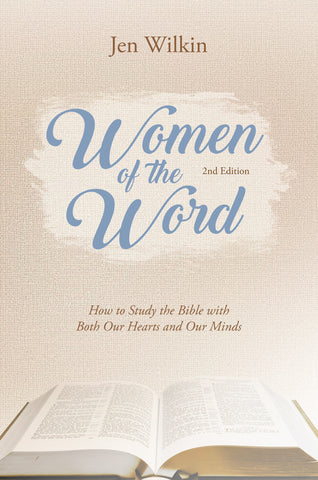 Women of the Word (2nd Edition) How to Study the Bible with Both Our Hearts and Our Minds
ISBN: 9789710099283
Weight: 0.2 kg
Description:
ABOUT THE BOOK
Women of the Word is a book that intends to change the way readers think about Bible study. It helps equip readers not just with doctrine, but a study method that will allow them to open up the Bible on their own, to think and to grow, using tools accessible to everyone.
BLURB
We all know it's important to study God's Word. But sometimes it's hard to know where to start. What's more, a lack of time, emotionally driven approaches, and past frustrations can erode our resolve to keep growing in our knowledge of Scripture. How can we, as Christian women, keep our focus and sustain our passion when reading the Bible?

With over 250,000 copies sold, Women of the Word has helped countless women with a clear and concise plan they can use every time they open their Bible. Featuring the same content as the first edition, and now with added study questions at the end of each chapter, this book equips you to engage God's Word in a way that trains your mind and transforms your heart.

Shipping and Delivery:
Products are shipped around 3-5 business days in Metro Manila, and 5-7 business days outside Metro Manila, upon payment confirmation.
Weekends and Holidays not included.