Why Wait? But Why not Wait?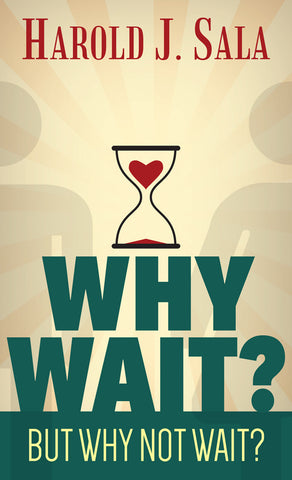 Why Wait? But Why not Wait?
ISBN: 9789710094776
Weight: 0.05 kg
Description:
Are you simply a blob of protoplasm or a person with value? Who you think you are shapes the way you act. If you feel like you have little value, then you will start acting like your heart, body, and soul can be taken by just anybody. But how much are you worth, really? The world says, "If it feels good, then do it." But God counters, "Wait and don't miss out on what's best." Mute the world's tempting call to engage in promiscuity and instead listen to God's challenge to pursue love and purity.
Shipping and Delivery:
Products are shipped around 3-5 business days in Metro Manila, and 5-7 business days outside Metro Manila, upon payment confirmation.
Weekends and Holidays not included.
Related products