Getting Acquainted with the Holy Spirit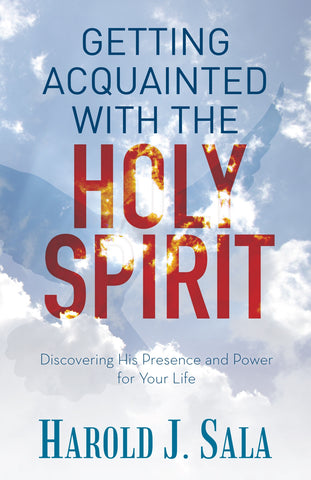 Getting Acquainted with the Holy Spirit
ISBN: 9789710096480
Weight: 0.22 kg
Description:
"For too long, teaching on the Holy Spirit has either been non-existent or based on misunderstandings; yet nothing is more vital in the life of a Christian than the work of the Holy Spirit. In his book, Dr. Harold Sala takes the reader from the history of the term "Holy Ghost" to an understanding of the purpose and power of the Holy Spirit in the life of every believer."
- Dr. Charles Stanley
Founder, InTouch Ministries

There are Christians who seem to be shielded from the fiery darts of the enemy. They rise above their difficult situations, calm in the midst of challenges, always trusting in God.
And then there's you.
You often find yourself discouraged. Fears weaken you; temptations easily lure you.
Feeling more defeated than victorious, you wonder,
"After so many years of being a Christian,
why am I still struggling with the same issues?
Is there something missing in my life?"

It's about time you get better acquainted with the Holy Spirit
Discover how the third Person of the Trinity can purify your heart, refine your character, and empower your life. In this book, Dr. Harold Sala explains:
The Person and Character of the Holy Spirit
The Work of the Holy Spirit in a Believer's Life
Ways to Live and Walk in the Spirit
How to Have a Life-changing Encounter with the Holy Spirit
Scholarly without being overly academic, personal and at the same time practical, this book will help you experience the Holy Spirit's awesome presence and life-changing power in your life.
Shipping and Delivery:
Products are shipped around 3-5 business days in Metro Manila, and 5-7 business days outside Metro Manila, upon payment confirmation.
Weekends and Holidays not included.