Why God Calls Us to Dangerous Places (SALE ITEM)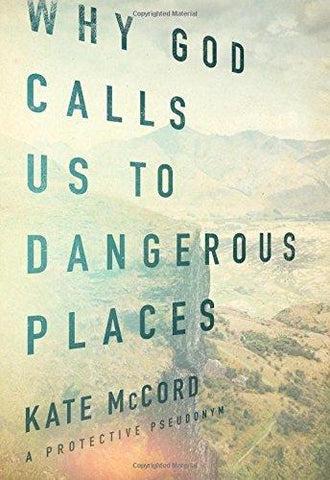 Why God Calls Us to Dangerous Places (SALE ITEM)
ISBN: 9780802413413
Weight: 0.357 kg
Description:
*DISCLAIMER: Please note that this is a sale item and may have some slight imperfections.
"Perhaps that's the greatest reason why He calls us to dangerous places: so that we will know His astonishing, sacrificial, life-restoring love."
Why God Calls Us to Dangerous Places is about what is lost and what is gained when we follow God at any cost.
Soon after 9/11, Kate McCord left the corporate world and followed God to Afghanistan—sometimes into the reach of death. Alive but not unscathed, she has suffered the loss of many things: comfort, safety, even dear friends and fellow sojourners.
But Kate realizes that those who go are not the only ones who suffer. Those who love those who go also suffer. This book is for them, too.
Weaving together Scripture, her story, and stories of both those who go and those who send, Kate considers why God calls us to dangerous places and what it means for all involved.
It means dependence. It means loss. It means a firmer hold on hope. It can mean death, trauma, and heavy sorrow. But it can also mean joy unimaginable. Through suffering, we come closer to the heart of God.
Written with the weight of glory in the shadow of loss, Why God Calls Us to Dangerous Places will inspire Christians to count the cost—and pay it.
Shipping and Delivery:
Products are shipped around 3-5 business days in Metro Manila, and 5-7 business days outside Metro Manila, upon payment confirmation.
Weekends and Holidays not included.