The Story of Queen Esther (OM)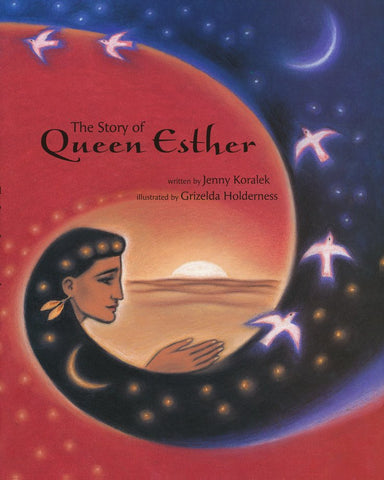 The Story of Queen Esther (OM)
ISBN: 9780802853486
Weight: 0.3 kg
Description:
Product Description
One day the king decided he must have a wife. He sent for all the young girls in his vast kingdom and chose the most beautiful one.
Her name was Esther.

Queen Esther is not only beautiful, but she proves to be brave and clever as well. This well-known story of the Jewish woman who became queen of Persia and saved her people from death is here retold for young readers.

Bold and colorful Persian-inspired illustrations bring vibrancy to this ancient tale, which readers will enjoy on Purim and all year round. Recommended for ages 4 to 8.
Product Information
Title: The Story of Queen Esther
By: Jenny Koralek
Format: Hardcover
Number of Pages: 27
Vendor: Wm. B. Eerdmans Publishing Co.
Publication Date: 2009
Dimensions: 10.75 X 9.00 (inches)
Weight: 12 ounces
ISBN: 080285348X
ISBN-13: 9780802853486
Ages: 4-8
Shipping and Delivery:
Products are shipped around 3-5 business days in Metro Manila, and 5-7 business days outside Metro Manila, upon payment confirmation.
Weekends and Holidays not included.