The Overcoming Life: Updated Edition (OM)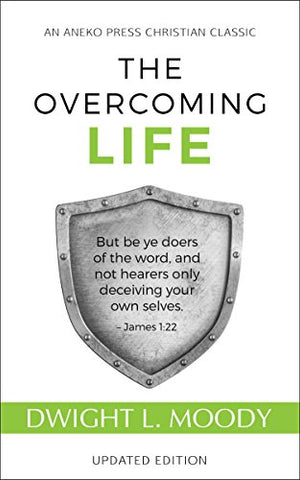 The Overcoming Life: Updated Edition (OM)
ISBN: 9781622453863
Weight: 0.14 kg
Description:
Product Description
Overcome your greatest enemy, yourself.

Are you an overcomer? Or, are you plagued by little sins that easily beset you? Even worse, are you failing in your Christian walk, but refuse to admit and address it? No Christian can afford to dismiss the call to be an overcomer. The earthly cost is minor; the eternal reward is beyond measure.

Dwight L. Moody is a master at unearthing what ails us. He uses stories and humor to bring to light the essential principles of successful Christian living. Each aspect of overcoming is looked at from a practical and understandable angle. The solution Moody presents for our problems is not religion, rules, or other outward corrections. Instead, he takes us to the heart of the matter and prescribes biblical, God-given remedies for every Christian's life. Get ready to embrace genuine victory for today, and joy for eternity.

Inward topics include:
* Temper
* Appetite
* Envy
* Pride
* The Flesh

External topics include:
* The World
* Business
* Persecution
* Our Children

Title:

 

The Overcoming Life: Updated Edition
By:

 

D.L. Moody
Format:

 

Paperback
Number of Pages:

 

136
Vendor:

 

Life Sentence Publishing
Publication Date:

 

2016

Dimensions:

 

7.99 X 5.00 X 0.29 (inches)
Weight:

 

5 ounces
ISBN:

 

1622453867
ISBN-13:

 

9781622453863
Stock No:

 

WW453863
Shipping and Delivery:
Products are shipped around 3-5 business days in Metro Manila, and 5-7 business days outside Metro Manila, upon payment confirmation.
Weekends and Holidays not included.