The Lamb and the Fuhrer (SALE ITEM)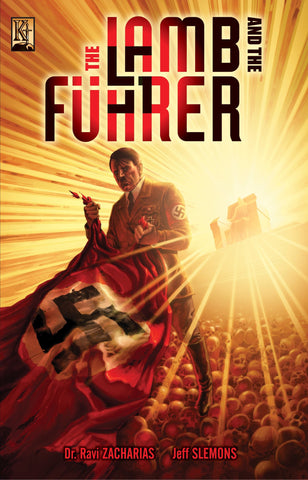 The Lamb and the Fuhrer (SALE ITEM)
ISBN: 9789710093564
Weight: 0.29 kg
Description:
*DISCLAIMER: Please note that this is a sale item and may have some slight dents, faded and folded paper and cover.
Adolf Hitler spilled the blood of millions for his own sake. Jesus Christ shed his own blood for the sake of millions. Hitler set himself up as a god and the masses succumbed. Jesus Christ was God in the form of lowly man. Hitler created a living hell for the masses. Jesus endured hell to save the masses. Hitler's name is synonymous with power, evil, and genocide. Jesus' name with love, peace, and life. Put the two in a room together and you won't believe your ears. The third compelling book in Ravi Zacharias' Great Conversations series addresses fundamental issues of life and death, the evil of violence in light of the value of human life, and other tough issues in modern society.
Shipping and Delivery:
Products are shipped around 3-5 business days in Metro Manila, and 5-7 business days outside Metro Manila, upon payment confirmation.
Weekends and Holidays not included.