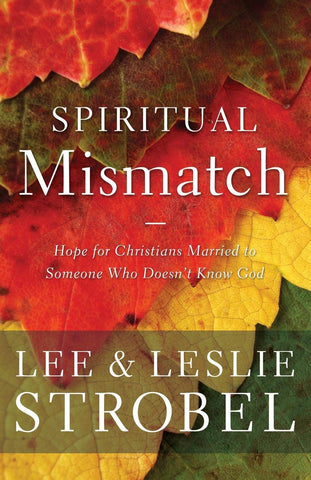 Spiritual Mismatch
ISBN: 9780310350354
Weight: 0.249 kg
Description:
Lee Strobel was the legal editor for the Chicago Tribune, a Yale graduate, and an atheist when his wife, Leslie, became a Christian early in their marriage. She began going to church; she found new friends; she became a different person. But Lee didn't believe in any of it. Both Lee and Leslie felt they were losing each other.
Despite all the emotional clashes they experienced, God answered Leslie's prayers in miraculous ways. He gave her peace when she was feeling worried, gave her friends to walk with her, and gave her his Holy Spirit to comfort and guide her. Over time, she learned to live out her faith and be an example of Christ's love to Lee. Today, they're both Christians and Lee's conversion story is now a major motion picture, The Case for Christ.
In this personal and practical book, Lee and Leslie share the lessons they've learned, including
Surprising insights into the thoughts of non-Christian spouses
Eight principles for reaching out to your partner with the gospel
Advice for raising your children in a spiritually mismatched home
How to pray for your spouse, with a 30-day guide to get you started
Helpful tips on what to do if you're both Christians but one lags behind spiritually
Advice for single Christians about marriage
Twelve steps to making the most of your marriage
 With these trusted principles and helpful suggestions, Lee and Leslie Strobel share God's peace, encouragement, and hope for your marriage.
Shipping and Delivery:
Products are shipped around 3-5 business days in Metro Manila, and 5-7 business days outside Metro Manila, upon payment confirmation.
Weekends and Holidays not included.