One Church Under God: Experiencing God Together (OM)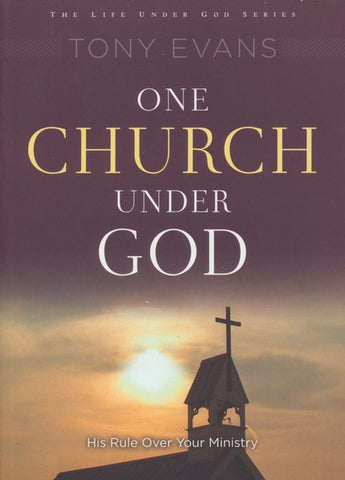 One Church Under God: Experiencing God Together (OM)
ISBN: 9780802411877
Weight: 0.14 kg
Description:
Product Description
The church has been established as that place where the values of eternity operate in history. It is a place where weary people can go to find truth, acceptance, freedom, forgiveness and hope. Operating in the world while being a model for the world, it offers an alternative to the world. God has so positioned and postured this unique body of Christ as a community of individuals spiritually linked together with the primary purpose of reflecting and legislating the values of His kingdom.

In One Church Under God, Dr. Tony Evans explores the purpose, Person, presence, people, power and proclamation of the church in order to equip believers to fully live out the great commission of Christ.

This booklet is a part of the Life under God Series - a 5 book series adapted from the 5 sections found in The Kingdom Agenda, the legacy work of Dr. Tony Evans. This booklet is based on the "One Church under God" section.
Product Information
Title: One Church Under God: Experiencing God Together
By: Tony Evans
Format: Paperback
Number of Pages: 112
Vendor: Moody Publishers
Publication Date: 2014
Dimensions: 7 X 5 X .31 (inches)
Weight: 5 ounces
ISBN: 0802411878
ISBN-13: 9780802411877
Series: Life Under God
Shipping and Delivery:
Products are shipped around 3-5 business days in Metro Manila, and 5-7 business days outside Metro Manila, upon payment confirmation.
Weekends and Holidays not included.