Multi-Careering: Do Work That Matters at Every Stage of Your Journey (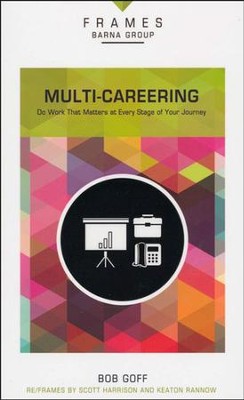 Multi-Careering: Do Work That Matters at Every Stage of Your Journey (Frames)
ISBN: 9780310433347
Weight: 0.17 kg
Description:
Today, financial pressures make it harder to retire and make planning for retirement more complicated. And, retirement just isn't a satisfying goal for many people. Boomers on the verge of retirement want to know what's next, and how they can use those skills and experiences they've gained in a meaningful, world-changing way? Whether you are in the process of rebooting your career, retiring from a career, or pastoring someone in career transition, then this softcover book is for you.
Product Information
Title:

 

Multi-Careering: Find Meaning in Your Next Season
By:

 

Barna Group, Bob Goff
Format:

 

Paperback
Number of Pages:

 

96
Vendor:

 

Zondervan
Publication Date:

 

2013

Weight:

 

4 ounces
ISBN:

 

0310433347
ISBN-13:

 

9780310433347
Series:

 

Frames
Shipping and Delivery:
Products are shipped around 3-5 business days in Metro Manila, and 5-7 business days outside Metro Manila, upon payment confirmation.
Weekends and Holidays not included.