Kingdom Encounters: Experiencing More of God When Life Hurts (OM)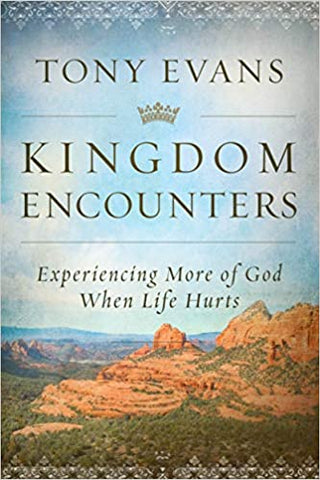 Kingdom Encounters: Experiencing More of God When Life Hurts (OM)
ISBN: 9780802419255
Weight: 0.3 kg
Description:
Product Description
Many faithful church-goers often feel like something is missing. Perhaps you need more than a daily devotional or small group discussion. Perhaps you feel like you're just going through the motions. What all Christians need for the spiritual journey is a vibrant life-changing kingdom encounter.

Dr. Tony Evans identifies kingdom encounters as powerful moments when we connect with God beyond information and through experience. In Kingdom Encounters, Dr. Evans explores how the faithful characters of Scripture encountered God--and were forever changed. As we see in the lives of these characters, these moments often occur in the middle of conflicts and trials when we least expect it. Dr. Evans' hope for you is that, "you realize that when things are going left, you feel trapped and God seems absent, that you are probably right where God wants you in order to experience a life-altering kingdom encounter." Join Dr. Evans as he explores how these moments can bolster your faith, restore your hope, and make clear to you the face of our almighty God.
Product Information
Title: Kingdom Encounters: Experiencing More of God When Life Hurts
By: Tony Evans
Format: Hardcover
Number of Pages: 240
Vendor: Moody Publishers
Publication Date: 2020
Dimensions: 8.25 X 5.5 X .69 (inches)
Weight: 12 ounces
ISBN: 0802419259
ISBN-13: 9780802419255
Shipping and Delivery:
Products are shipped around 3-5 business days in Metro Manila, and 5-7 business days outside Metro Manila, upon payment confirmation.
Weekends and Holidays not included.