Infinite Impact (SALE ITEM)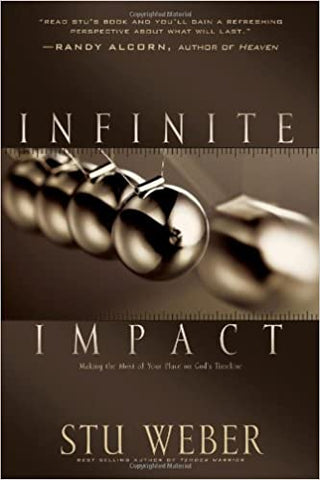 Infinite Impact (SALE ITEM)
ISBN: 9780842374422
Weight: 0.263 kg
Description:
*DISCLAIMER: Please note that this is a sale item and may have some slight dents, faded and folded paper and cover.
You are challenged to see your life as a story being written . . . . Everything that has happened up until now has a meaning and a purpose for your life. Your family, your ancestors, your heritage. This book will challenge you to look at where you are in your personal story and will encourage you to consider how you can use your life to make an infinite impact on earth with echoes going on to eternity.
Shipping and Delivery:
Products are shipped around 3-5 business days in Metro Manila, and 5-7 business days outside Metro Manila, upon payment confirmation.
Weekends and Holidays not included.