How Can I Understand the Bible? (SALE ITEM)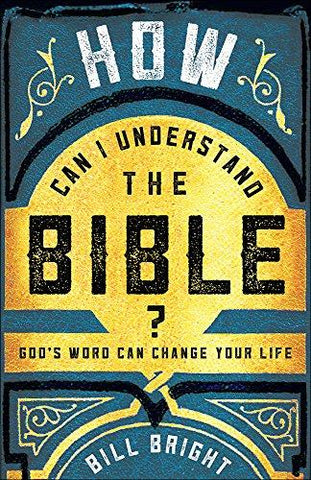 How Can I Understand the Bible? (SALE ITEM)
ISBN: 9780736966191
Weight: 0.249 kg
Description:
*DISCLAIMER: Please note that this is a sale item and may have some slight dents, faded and folded paper and cover.
The Bible is the greatest treasure you will ever own, waiting for you to mine its depths and receive all the direction, encouragement, and wisdom it holds. Most people need a little help, though, and Bill Bright, founder of Campus Crusade for Christ (Cru), ably fills that role as he uncovers for you the Bible's rich resources for living in today's world.
Shipping and Delivery:
Products are shipped around 3-5 business days in Metro Manila, and 5-7 business days outside Metro Manila, upon payment confirmation.
Weekends and Holidays not included.