Hope 4 Today - a Devotional (SALE ITEM)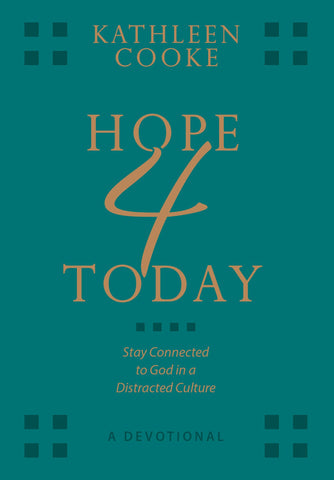 Hope 4 Today - a Devotional (SALE ITEM)
ISBN: 9781424555239
Weight: 0.295 kg
Description:
*DISCLAIMER: Please note that this is a sale item and may have some slight dents, faded and folded paper and cover.
4 days a week can change your life.
Too busy is the number 1 reason people don t read their Bibles. Too distracted is number 2, even though 93 percent of Americans have 4 or more Bibles in their homes. Our media-driven culture keeps us from what could significantly change our lives a relationship with God.
Research from the Center for Bible Engagement shows that if you'll read the Bible only 4 days a week, you'll make better choices and positive changes in your life. But Christians who read the Bible less than 4 times a week lead lives that are statistically the same as unbelievers who never read Scripture.
Hope 4 Today is based on a 4-day schedule to help you revitalize your life. Endorsed by many influential leaders in Christianity today, Kathleen Cooke's short devotions will help you to seek God, grow in hope, share your faith, and stay connected to God in a distracted culture.
Change your thinking from Bible-reading time to relationship-building time, and discover a vibrant, life-changing relationship with God. 4 days a week is all it takes.
Shipping and Delivery:
Products are shipped around 3-5 business days in Metro Manila, and 5-7 business days outside Metro Manila, upon payment confirmation.
Weekends and Holidays not included.