The People Skills of Jesus (SALE ITEM)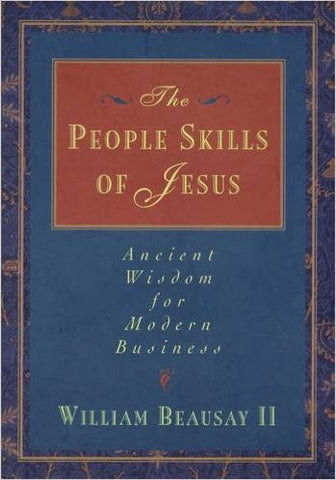 The People Skills of Jesus (SALE ITEM)
ISBN: 9780785201212
Weight: 0.136 kg
Description:
*DISCLAIMER: Please note that this is a sale item and may have some slight dents, faded and folded paper and cover.
In this age of communication, we ought to be people experts. Yet despite our gadgets of gab and contraptions of communicating, we often struggle to understand others and to be understood. We talk to many people each day, but how many relationships do we build? How many lives do we touch?

Jesus, the ultimate communicator, had perfect people skills. He touched countless lives and did it in a world without cellular phones, pagers, fax machines, or E-mail.
With an enjoyable and conversational writing style, William Beausay II lifts up Jesus as the ideal role model for people skills. He shows how simple it is to follow Jesus' example in our personal and business relationships. When we learn to value individuals and to communicate as Jesus did, we will acquire true people skills and be able to make a difference in the lives of others.
Shipping and Delivery:
Products are shipped around 3-5 business days in Metro Manila, and 5-7 business days outside Metro Manila, upon payment confirmation.
Weekends and Holidays not included.