Gruff Saucy's Topzy Turvy Tales (SALE ITEM)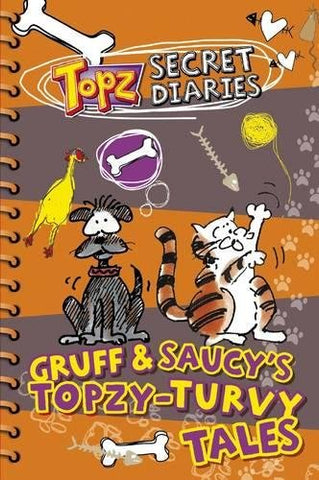 Gruff Saucy's Topzy Turvy Tales (SALE ITEM)
ISBN: 9781853455537
Weight: 0.05 kg
Description:
Ever wondered what cats get up to late at night when you're in bed and they're out on the prowl? And ever wondered what dogs dream about when they're sleeping? Well, wonder no longer! Gruff the dog and Saucy the cat - our furry friends from the Topz Gang - fill you in on the goings-on in their world. And it's not all walks and food and chasing balls. As well as having a lot of fun, in this diary Gruff learns an important lesson about trying to prove himself to others, and Saucy has to deal with the prospect of being left all alone. Living with owners John and Sarah, Gruff and Saucy hear a lot about God. They come to realize that although it's sometimes hard trying to live God's way, He doesn't leave us to struggle on our own, but gives us the Holy Spirit to live in us and help us.
Shipping and Delivery:
Products are shipped around 3-5 business days in Metro Manila, and 5-7 business days outside Metro Manila, upon payment confirmation.
Weekends and Holidays not included.