Going Up? Making the Right Choices @ Work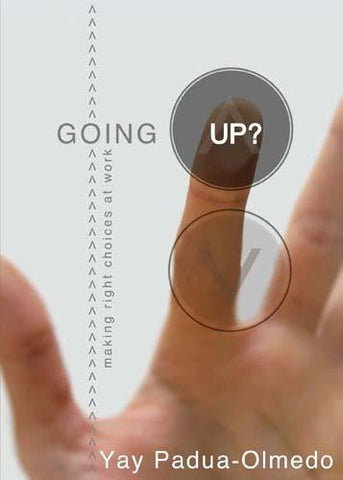 Going Up? Making the Right Choices @ Work
ISBN: 9789710090525
Weight: 0.16 kg
Description:
You're trying to make your mark in the corporate world. The workplace will test your character and your faith. You either go with the flow – you compromise. Or you go away – you resign. But there's another way. You go up – you submit to God and trust Him to mold you as you do your job in the best way you can. In Going Up? the author, Yay Padua-Olmedo, shares with you lessons she learned from 30 years of navigating through the pitfalls and highpoints of the corporate world. Going Up? is filled with nuggets of practical wisdom you can apply in your everyday work situation
Shipping and Delivery:
Products are shipped around 3-5 business days in Metro Manila, and 5-7 business days outside Metro Manila, upon payment confirmation.
Weekends and Holidays not included.