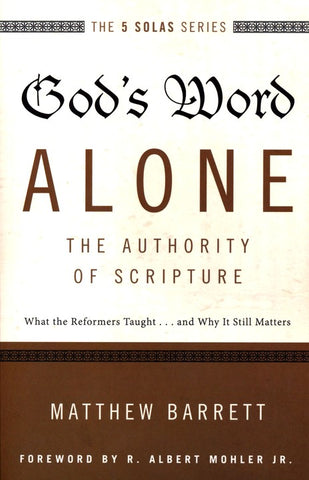 God's Word Alone — The Authority of Scripture
ISBN: 9780310515722
Weight: 0.295 kg
Description:
In God's Word Alone—The Authority of Scripture, scholar and pastor Matthew Barrett looks at the historical and biblical roots of the doctrine that Scripture alone is the final and decisive authority for God's people. He examines the development of this theme in the Reformation and traces the crisis that followed resulting in a shift away from the authority of Scripture. Barrett shows that we need to recover a robust doctrine of Scripture's authority in the face of today's challenges and why a solid doctrinal foundation built on God's Word is the best hope for the future of the church.
Shipping and Delivery:
Products are shipped around 3-5 business days in Metro Manila, and 5-7 business days outside Metro Manila, upon payment confirmation.
Weekends and Holidays not included.