Get Your Life Back: Everyday Practices for a World Gone Mad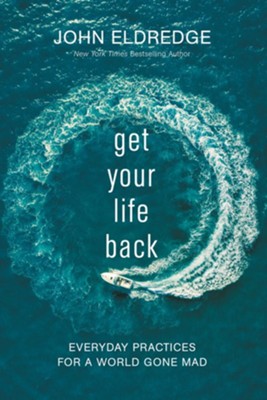 Get Your Life Back: Everyday Practices for a World Gone Mad
ISBN: 9781400208661
Weight: 0.3 kg
Description:
Has the 24/7 onslaught of contemporary life with its endless demands left you exhausted? Eldredge offers you wisdom to help you recover, heal, and focus on what matters most by way of simple, practical, ready-to-implement steps. Practices include the one-minute pause, benevolent detachment, kindness, getting outside, and stepping back from technology. Restore your life---and peace of mind---now! 231 pages, hardcover from Nelson.

Title:

 

Get Your Life Back: Everyday Practices for a World Gone Mad
By:

 

John Eldredge
Format:

 

Hardcover
Number of Pages:

 

231
Vendor:

 

Thomas Nelson
Publication Date:

 

2020

Dimensions:

 

9.03 X 6.60 X 1.40 (inches)
Weight:

 

12 ounces
ISBN:

 

1400208661
ISBN-13:

 

9781400208661
Shipping and Delivery:
Products are shipped around 3-5 business days in Metro Manila, and 5-7 business days outside Metro Manila, upon payment confirmation.
Weekends and Holidays not included.