Essential Truths of the Christian Faith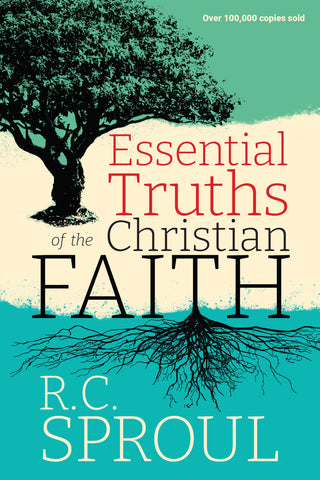 Essential Truths of the Christian Faith
ISBN: 9789710099269
Weight: 0.38 kg
Description:
ABOUT THE BOOK
A concise, easy-to-read guide to 102 key doctrines of the Christian faith.

With the layperson in mind, Dr. Sproul offers a basic understanding of the Christian faith that is interesting, informative, and easy to read. Sproul provides brief explanations of biblical concepts every Christian should know in language everyone can understand. Highlighted with homespun analogies, the more than 100 doctrines treated are categorized under major headings for easy reference. Among the features of this handy volume are helpful chapter summaries, further reading suggestions, and diagrams, which combine to make this an accessible and informative resource for learning the essentials of the Christian faith.
BLURB
If you yearn for a deeper knowledge of the Christian faith,
your journey can begin here.

Dr. R. C. Sproul, one of the most respected theologians of the 20th century, takes Christian doctrine down from the dusty shelves of theological libraries and presents a clear,easy-to-understand overview of more than 100 biblical concepts that every Christian should know.

Essential Truths of the Christian Faith offers readers a great way to kindle a lifelong love for truth and begin learning about Christian doctrine. It is also a great resource
for seasoned students of theology who want a refresher. Dr. R. C. Sproul's bite-size chapters make this book accessible, practical, and relevant.
Shipping and Delivery:
Products are shipped around 3-5 business days in Metro Manila, and 5-7 business days outside Metro Manila, upon payment confirmation.
Weekends and Holidays not included.