Interrupted: When Jesus Wrecks Your Comfortable Christianity (OM)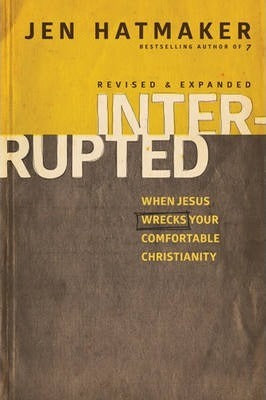 Interrupted: When Jesus Wrecks Your Comfortable Christianity (OM)
ISBN: 9781631463532
Weight: 0.03 kg
Description:
Interrupted follows the author's messy journey through life and church and into living on mission. Snatching Jen from the grip of her consumer life, God began asking her questions like, "What is really the point of My Church? What have I really asked of you?" She was far too busy doing church than being church, even as a pastor's wife, an author of five Christian books, and a committed believer for 26 years. She discovered she had missed the point.

Christ brought Jen and her family to a place of living on mission by asking them tough questions, leading them through Scripture, and walking together with them on the path. Interrupted invites readers to take a similar journey.
Shipping and Delivery:
Products are shipped around 3-5 business days in Metro Manila, and 5-7 business days outside Metro Manila, upon payment confirmation.
Weekends and Holidays not included.