Christ-Centered Worship: Letting the Gospel Shape Our Practice (Paperb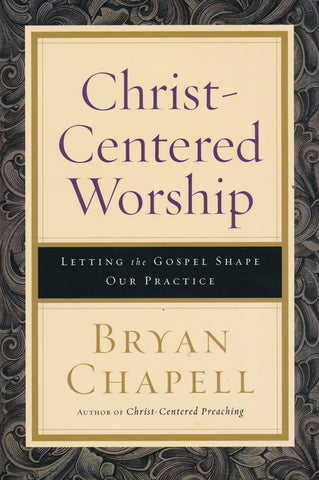 Christ-Centered Worship: Letting the Gospel Shape Our Practice (Paperback)
ISBN: 9780801098116
Weight: 0.42 kg
Description:
A clarion call to gospel faithfulness that transcends the worship wars! In an accessible and engaging style, Chapell brings a biblical and historical perspective to the discussion, offering a Christ-centered understanding of how to shape worship based on Jesus' ministry to and through us. A practical resource for pastors, leaders, planning committees, missionaries, and students. 320 pages, softcover from Baker.
Title:

 

Christ-Centered Worship: Letting the Gospel Shape Our Practice (Paperback)
By:

 

Bryan Chapell
Format:

 

Paperback
Number of Pages:

 

320
Vendor:

 

Baker Academic
Publication Date:

 

2017

Dimensions:

 

9.00 X 6.00 (inches)
Weight:

 

15 ounces
ISBN:

 

0801098114
ISBN-13:

 

9780801098116
Stock No:

 

WW098116
Shipping and Delivery:
Products are shipped around 3-5 business days in Metro Manila, and 5-7 business days outside Metro Manila, upon payment confirmation.
Weekends and Holidays not included.