Expect Something Beautiful: Finding God's Good Gifts in Motherhood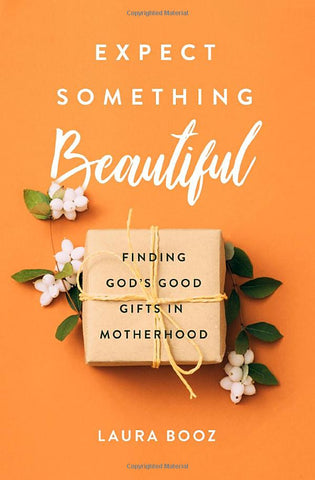 Expect Something Beautiful: Finding God's Good Gifts in Motherhood
ISBN: 9780802424198
Weight: 0.25 kg
Description:
Is motherhood only about self-sacrifice? Or will it bless your life, too?
You know that motherhood makes high demands. Yet you know it's worth the cost because it benefits your child. On some grand level, it's also good for civilization. And of course, it's a calling from God. So is that what you're doing here—pouring out your life for God and others while getting little in return except the consolation that you've done the right thing?
Laura Booz wants you to expect something more out of motherhood—something truly beautiful. You might be asking: Will I lose myself in motherhood? Compromise my career? Squander my potential? What's the point of all that unseen (and uncelebrated) serving, cleaning, caring, snuggling, discipling, and praying? Laura wants to help you see that behind all the giving that mothers do is the receiving of something special—a profound growth in God that is cultivated through motherhood's everyday ups and downs.
Let this book give you a renewed vision of motherhood: to see God's good purpose for you as a mother, a woman, and a follower of Christ.
Title:

 

Expect Something Beautiful: Finding God's Good Gifts in Motherhood
By:

 

Laura Booz
Format:

 

Paperback
Number of Pages:

 

240
Vendor:

 

Moody Publishers
Publication Date:

 

2021

Dimensions:

 

8.00 X 5.25 X 0.55 (inches)
Weight:

 

9 ounces
ISBN:

 

0802424198
ISBN-13:

 

9780802424198
Shipping and Delivery:
Products are shipped around 3-5 business days in Metro Manila, and 5-7 business days outside Metro Manila, upon payment confirmation.
Weekends and Holidays not included.