Challenging Tradition : Innovation in Advanced Theological Education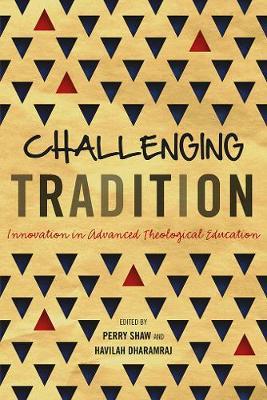 Challenging Tradition : Innovation in Advanced Theological Education
ISBN: 9781783684137
Weight: 0.67 kg
Description:
The surge of theological education in the rapidly growing church of the Majority World has highlighted the inadequacy of traditional Western methods of thinking and learning to fully accomplish the task at hand. The limitations of current theological education are embodied in the formation and assessment of the master's or doctoral dissertation; processes that follow a linear-empiricist tradition developed in the West and exported to the Majority World. Challenging Tradition: Innovation in Advanced Theological Studies highlights the need for these traditions to be reconsidered in every context throughout the world. Drs Shaw and Dharamraj, with their team of contributors, present innovations in research and documentation that demonstrate how we may better prepare theological leadership through means that are contextually relevant and locally meaningful.
Shipping and Delivery:
Products are shipped around 3-5 business days in Metro Manila, and 5-7 business days outside Metro Manila, upon payment confirmation.
Weekends and Holidays not included.