Your Money Map (SALE ITEM)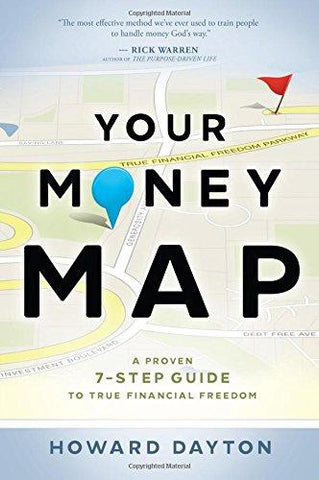 Your Money Map (SALE ITEM)
ISBN: 9780802413215
Weight: 0.357 kg
Description:
*DISCLAIMER: Please note that this is a sale item and may have some slight dents, faded and folded paper and cover.
This book will transform your finances . . . and your life.
When you learn what the God of the universe says about handling money—and apply it—everything changes. Your Money Map shows you how.
This biblical and practical guide is for everyone—single or married, young or old, whether you earn a little or a lot. It helps you:
Frame your finances within God's big picture
Determine and change the trajectory of your financial situation
Establish and follow 7 steps for wise stewardship.
Follow the principles in Your Money Map toward financial freedom and you will know a joy, peace, and confidence about your finances that few ever do.
Includes discussion questions, tools, and resources to help you put the book into practice.
Shipping and Delivery:
Products are shipped around 3-5 business days in Metro Manila, and 5-7 business days outside Metro Manila, upon payment confirmation.
Weekends and Holidays not included.