Without Warning #3, J.B. Collins Series, Paperback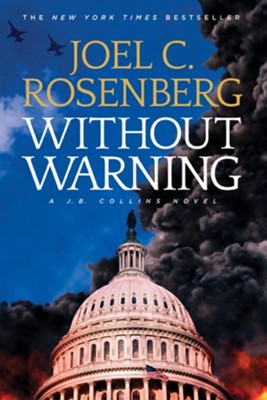 Without Warning #3, J.B. Collins Series, Paperback
ISBN: 9781496406200
Weight: 0.53 kg
Description:
The president of the United States believes American forces are forcing the Islamic State to run. New York Times foreign correspondent J.B. Collins tells the president he is completely wrong. Collins is certain there will be an attack on American homeland because the Israeli prime minister is dead, Amman is in ruins and the Middle East is on fire. Will it be too late if the president doesn't listen to Collins?
Shipping and Delivery:
Products are shipped around 3-5 business days in Metro Manila, and 5-7 business days outside Metro Manila, upon payment confirmation.
Weekends and Holidays not included.