Will Your Prodigal Come Home?: An Honest Discussion of Struggle and Ho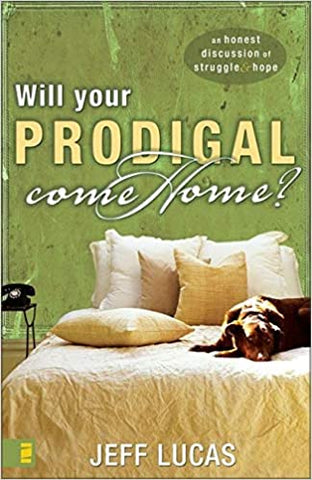 Will Your Prodigal Come Home?: An Honest Discussion of Struggle and Hope (SALE ITEM)
ISBN: 9780310267256
Weight: 0.17 kg
Description:
*DISCLAIMER: Please note that this is a sale item and may have some slight imperfections.
If you have had your heart broken by a prodigal, you know the pain of being hurt or disappointed by a loved one ... and the utter despair of seeing them turn away from Christ and the cross. In Will, Your Prodigal Come Home? author Jeff Lucas delivers a message that is both challenging and comforting as he outlines the chaotic situations and emotions that families of prodigals face. Lucas acknowledges that every prodigal is different. Some have defied God. Some are lured by drugs, alcohol, or crime. Others have drifted until the emotional and physical distance feels unbearable. Still, others are in church pews, with hearts closed to Jesus. Clearly, there are no easy answers. But through understanding, insight into the emotions that form within families, and an acknowledgment of the power of prayer, this book outlines a solid approach to help guide your prodigal home and help you keep your own faith as you wait.
Shipping and Delivery:
Products are shipped around 3-5 business days in Metro Manila, and 5-7 business days outside Metro Manila, upon payment confirmation.
Weekends and Holidays not included.