Wild and Free (SALE ITEM)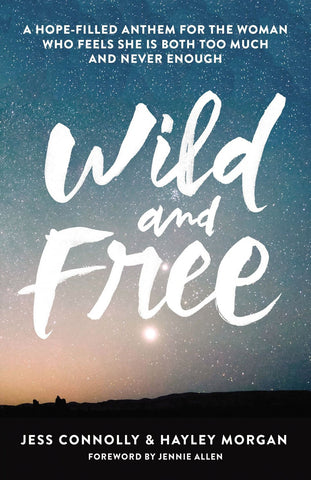 Wild and Free (SALE ITEM)
ISBN: 9780310345534
Weight: 0.16 kg
Description:
*DISCLAIMER: Please note that this is a sale item and may have some slight dents, faded and folded paper and cover.
For all the fullness of God available to His daughters, we often feel limited by two defining insecurities: "I am too much," and "I am not enough."
Co-authors and best friends Jess Connolly and Hayley Morgan have felt the same until one essential question turned the tables on it all: If God is wild and free and he created women, what does this mean for us today?
Wild and Free is an anthem and an invitation in equal parts to find freedom from the cultural captivity that holds us back, and freedom to step into the wild and holy call of God in our lives. With fresh biblical insight tracing all the way back to Eve and a treasury of practical application, Jess and Hayley reveal how women today can walk in the true liberty we already have in Jesus.
Because you don't have to be everything to everyone. You don't have to try so hard to button it up and hold it together. And you certainly don't have to quiet the voice that God gave you when he created you to sing. Wild and Free will help you shake off the lies of insecurity in your life, and step forward to maximize your God-given influence for his glory and the world's good.
Shipping and Delivery:
Products are shipped around 3-5 business days in Metro Manila, and 5-7 business days outside Metro Manila, upon payment confirmation.
Weekends and Holidays not included.