We Chose You: A Book About Adoption, Family, and Forever Love (OM)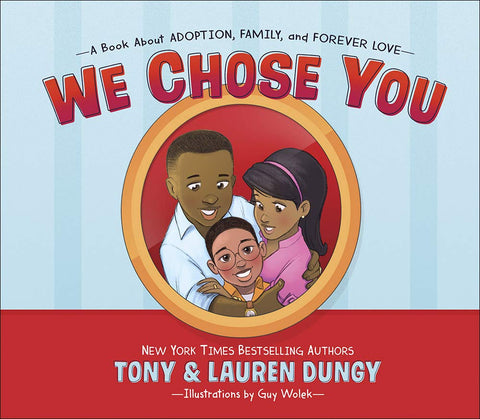 We Chose You: A Book About Adoption, Family, and Forever Love (OM)
ISBN: 9780736973250
Weight: 0.5 kg
Description:
Product Description
God forms families in many different ways and sizes, but all are equally important and special. When adopted son Calvin needs to tell about his family for a class assignment, he discovers his parents were praying for him long before they chose him. Not only that, but God chose them for Calvin. It wasn't by chance and it wasn't an accident. It was according to His plan. We Chose You was written to communicate to all children, whether birthed or adopted, that they are chose, they are secure, they are loved.
Product Information
Title: We Chose You: A Book About Adoption, Family, and Forever Love
By: Tony Dungy, Lauren Dungy, Guy Wolek
Format: Hardcover
Number of Pages: 32
Vendor: Harvest House Publishers
Publication Date: 2019
Dimensions: 9.50 X 11.00 (inches)
Weight: 1 pound 1 ounce
ISBN: 0736973257
ISBN-13: 9780736973250
Shipping and Delivery:
Products are shipped around 3-5 business days in Metro Manila, and 5-7 business days outside Metro Manila, upon payment confirmation.
Weekends and Holidays not included.