Unstoppable: A Devotional Journey (OM)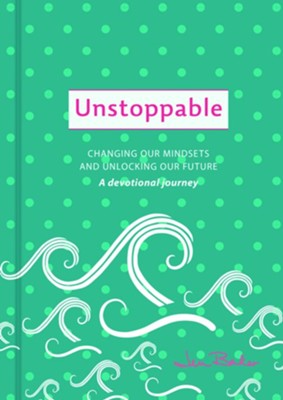 Unstoppable: A Devotional Journey (OM)
ISBN: 9781782597544
Weight: 0.39 kg
Description:
Discover how to think like the child of God that you are!
What we believe affects every area of our lives. So - do we allow ourselves to be governed by negative mindsets that hold us back, or meditate on God's Word until His truth becomes our belief?
Written from Jen's warm, relatable and honest humour, this 12-week devotional journal shows you how to identify lies that you have believed, and exchange them for a kingdom mindset - one that is bold, peace-filled and God-honouring. Deepen your understanding of God's character and His will for you - to be a woman of unstoppable faith!
Title: Unstoppable: A Devotional Journey
By: Jen Baker
Format: Hardcover
Number of Pages: 160
Vendor: CWR
Publication Date: 2018

Dimensions: 8.25 X 5.88 (inches)
Weight: 14 ounces
ISBN: 1782597549
Shipping and Delivery:
Products are shipped around 3-5 business days in Metro Manila, and 5-7 business days outside Metro Manila, upon payment confirmation.
Weekends and Holidays not included.