Top 10 of Everything About Christian Life and Leadership: 500 Nuggets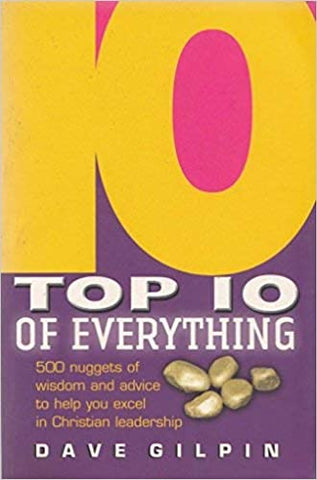 Top 10 of Everything About Christian Life and Leadership: 500 Nuggets of Wisdom and Advice to Help You Excel (Paperback) (SALE ITEM)
ISBN: 9781854246349
Weight: 0.08 kg
Description:
*DISCLAIMER: Please note that this is a sale item and may have some slight imperfections.
Here are 10 ways to...
keep fresh
hear clearly from God
beat the Devil
keep a generous spirit
avoid having an affair
make and create a great sermon
experience the gifts of the Spirit
lead worship
have a successful AGM
make a church service a great experience
be really rude when you're talking to someone escape responsibility
waffle when you're preaching
escape from ministry...
and a great deal more
Shipping and Delivery:
Products are shipped around 3-5 business days in Metro Manila, and 5-7 business days outside Metro Manila, upon payment confirmation.
Weekends and Holidays not included.