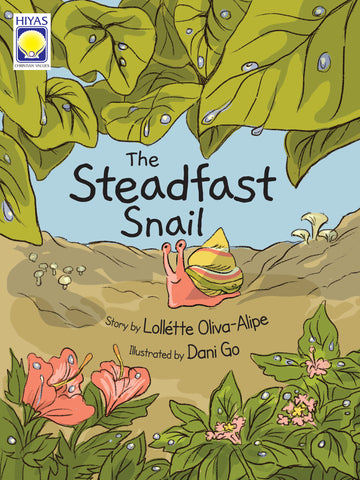 The Steadfast Snail
ISBN: 9789710099214
Weight: 0.12 kg
Description:
ABOUT THE BOOK
The Steadfast Snail is a book that teaches children how to be steadfast-how not to give up in difficult situations. Written in English and for children aged 5 years old and up.
Includes:
- Trivia on animals
- Guide questions for parents and teachers to discuss with the child
- A note and prayer on how to accept Jesus as Lord and Savior.
BLURB
Stella is excited to go to her grandmother's house. On the road, she faces different obstacles that block her way. Would she be steadfast? Or would she give up?
In this story, children are given the opportunity to help Stella face her challenges. For each situation, children are asked what they would have Stella do.
Shipping and Delivery:
Products are shipped around 3-5 business days in Metro Manila, and 5-7 business days outside Metro Manila, upon payment confirmation.
Weekends and Holidays not included.