The Soul of a Team: A Modern-Day Fable for Winning Teamwork (OM)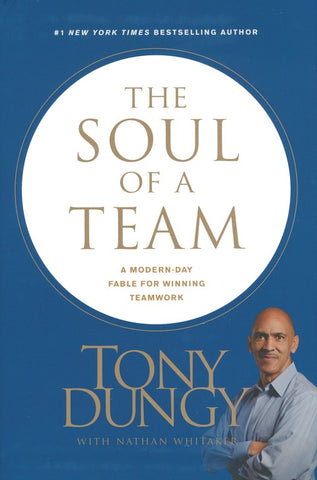 The Soul of a Team: A Modern-Day Fable for Winning Teamwork (OM)
ISBN: 9781496413765
Weight: 0.39 kg
Description:
The Soul of a Team is a modern-day fable to teach leaders how to put S.O.U.L. in their teams. The story format will inspire business leaders, coaches, parents, and athletes to adopt teamwork essentials as they learn the day-to-day principles that drive successful pro football teams.

Prepare to be drawn in to this reality-based fable where Dungy unpacks his analytical skills, teaching you what truly needs to happen for a team's success - whether that team is your own family, your work colleagues, or your teammates in competitive sports.
Title: The Soul of a Team: A Modern-Day Fable for Winning Teamwork
By: Tony Dungy, Nathan Whitaker
Format: Hardcover
Number of Pages: 248
Vendor: Tyndale House
Publication Date: 2019
Weight: 14 ounces
ISBN: 1496413768
ISBN-13: 9781496413765

Shipping and Delivery:
Products are shipped around 3-5 business days in Metro Manila, and 5-7 business days outside Metro Manila, upon payment confirmation.
Weekends and Holidays not included.