The Seven Rules Of Success (SALE ITEM)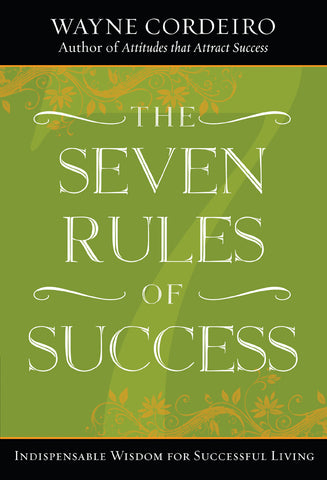 The Seven Rules Of Success (SALE ITEM)
ISBN: 9789710495498
Weight: 0.15 kg
Description:
*DISCLAIMER: Please note that this is a sale item and may have some slight dents, faded and folded paper and cover.
How should I live? What am I supposed to do with my life? Sometimes, in this frantic, noisy world, it is difficult or downright impossible to tune in to God to hear what He wants. This book evokes, the best advice for living is timeless! Popular pastor and author Wayne Cordeiro makes his book come alive with the ageless wisdom mined from six Bible characters. Through their lives, some lived well and others lived tragically in error to discover valuable truths for living. To these character studies, Cordeiro adds his own experiences and stories that will help readers apply each particular life lesson. Readers will find biblical guidance and wise counsel for living life more fully.
Shipping and Delivery:
Products are shipped around 3-5 business days in Metro Manila, and 5-7 business days outside Metro Manila, upon payment confirmation.
Weekends and Holidays not included.