The Question that Never Goes Away (SALE ITEM)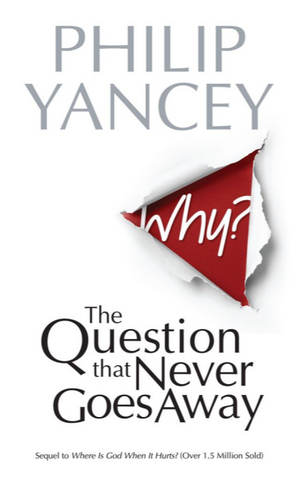 The Question that Never Goes Away (SALE ITEM)
ISBN: 9789710093533
Weight: 0.13 kg
Description:
*DISCLAIMER: Please note that this is a sale item and may have some slight dents, faded and folded paper and cover.
"Finding Meaning in the Midst of Suffering"
In his classic book Where Is God When It Hurts, Philip Yancey gave us permission to doubt, reasons not to abandon faith, and practical ways to reach out to hurting people.
And now, thirty years after writing his first book, Yancey revisits our cry of "Why, God" in three places stunned into silence by the calamities that have devastated them.  At some point all of us will face the challenges to faith Yancey writes about and look for the comfort and hope he describes.
There are reasons to ask, once again, the question that never goes away: Where is God when we suffer? And Yancey, once again, leads us to find faith when it is most severely put to the test.
Shipping and Delivery:
Products are shipped around 3-5 business days in Metro Manila, and 5-7 business days outside Metro Manila, upon payment confirmation.
Weekends and Holidays not included.