The Purpose Driven Life Expanded Edition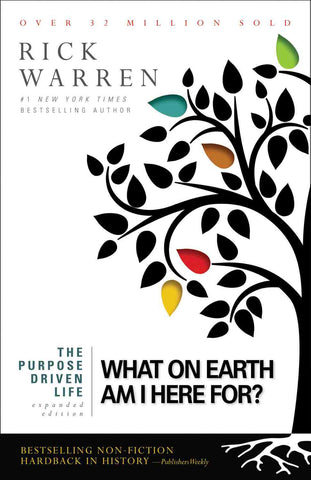 The Purpose Driven Life Expanded Edition
ISBN: 9780310623229
Weight: 0.64 kg
Description:
Translated into over 50 languages, The Purpose Driven Life is far more than just a book; it is a guide to a spiritual journey that has transformed millions of lives. Once you take this journey, you'll never be the same again. This new, expanded edition of The Purpose Driven Life, created for a new generation of reader, includes:
- Video introductions by Rick Warren to chapters 1-40
- An audio Bible study at the end of each chapter, with over 30 additional hours of teaching by Rick Warren.
- Two new bonus chapters on the most common barriers to living a purpose driven life.
- Access to an online community where you can discuss your journey to purpose, get feedback, and receive support.
Living out the purpose you were created for moves you beyond mere survival and success to a life of significance-the life you were meant to live. On your journey you'll find the answers to 3 of life's most important questions:
The Question of Existence: Why am I alive?
The Question of Significance: Does my life matter?
The Question of Purpose: What on earth am I here for?
Transform your life. Start your journey today.
Shipping and Delivery:
Products are shipped around 3-5 business days in Metro Manila, and 5-7 business days outside Metro Manila, upon payment confirmation.
Weekends and Holidays not included.