The Parent Map (SALE ITEM)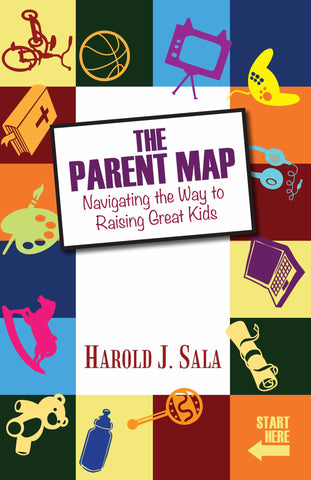 The Parent Map (SALE ITEM)
ISBN: 9789710092468
Weight: 0.34 kg
Description:
*DISCLAIMER: Please note that this is a sale item and may have some slight imperfections.
Is there a GPS device for parents? When you find yourself in the middle of an unfamiliar place, you can rely on a GPS device for help. An automated voice tells you which way to go: Turn left, turn right, or drive straight ahead. Don't you ever wish that a voice from heaven would also tell you what to do while raising your children? Ask them to do this. Don't let them get away with that. Tell them this. Don't tell them that. The good news is such help is available in the ultimate Parent Map: the Bible. Although it won't tell you if you should let your teenager go to a party, it will show you what values to teach your children. If you start guiding them while they are young, you can reap the rewards of seeing your children develop into well-adjusted adults. Walk with Dr Sala as he leads you through this uncharted territory called Parenting. You might be surprised to learn that the secret to successful parenting has less to do with your children but more to do with you.
Who knows how to raise godly children of real character in today's world? Dr. Harold Sala knows and he'll show you how in The Parent Map—Navigating the Way to Raising Great Kids. It's fun to read, it's wise, it's practical, and it's Bible-based." David Clarke, Ph.D. / Christian psychologist, speaker, and author of Kiss Me Like You Mean It and I Don't Want a Divorce With Bonus materials!
+ FAQs on Parenting
+Tips on Solo parenting
+ Memory verses for families
Shipping and Delivery:
Products are shipped around 3-5 business days in Metro Manila, and 5-7 business days outside Metro Manila, upon payment confirmation.
Weekends and Holidays not included.
Related products