The One Year: Worship the King (Devotional) [SALE ITEM]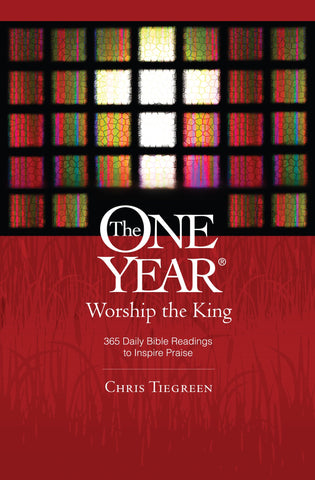 The One Year: Worship the King (Devotional) [SALE ITEM]
ISBN: 9789710093083
Weight: 0.34 kg
Description:
*DISCLAIMER: Please note that this is a sale item and may have some slight dents, faded and folded paper and cover.
If we want to fulfill the purpose God has for us, and in fact to be fulfilled, we need to know how to love and adore him. Like no other writer can do, Chris Tiegreen takes you through the heights and depths of worship in The One Year Worship the King Devotional. Whether you love to sing praises to your King or you feel too far away from him right now to worship authentically, You'll be transformed by a deeper understanding of what you were made for.
Shipping and Delivery:
Products are shipped around 3-5 business days in Metro Manila, and 5-7 business days outside Metro Manila, upon payment confirmation.
Weekends and Holidays not included.