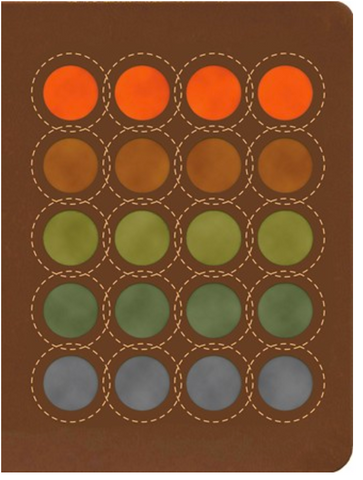 The Message//Remix (Leatherlike, Color Spectrum)
ISBN: 9781612915043
Weight: 0.73 kg
Description:
The best reading Bible has the coolest covers for students!
This attractive cover is eye-catching and different from any other student Bible cover out there. It's a great graduation gift for students!
The Message is a contemporary rendering of the Bible from the original languages, crafted to present its tone, rhythm, events, and ideas in everyday languages.
Features
Verse-numbered paragraphs allowing you to read the Bible like a novel
Translated into American English making the Word of God easier to understand
Expanded book introductions
Maps and charts
Bible sections introductions
Topical index
8-point text size
7.25" x 5.50" x 1.50"
A guide from Eugene H. Peterson on how to use the Bible
Product Information
Title:

 

The Message // REMIX 2.0, Soft Imitation Leather, Color Spectrum
By:

 

Eugene H. Peterson
Format:

 

Imitation Leather
Number of Pages:

 

1856
Vendor:

 

NavPress
Publication Date:

 

2014
Dimensions:

 

7.25 X 5.50 X 1.50 (inches)
Weight:

 

1 pound 10 ounces
ISBN:

 

1612915043
ISBN-13:

 

9781612915043

Text Color:

 

Black Letter
Text Size:

 

8 Point
Thumb Index:

 

No
Ribbon Marker:

 

Yes
Spine:

 

Glued
Page Gilding:

 

None
Page Edges:

 

White
Shipping and Delivery:
Products are shipped around 3-5 business days in Metro Manila, and 5-7 business days outside Metro Manila, upon payment confirmation.
Weekends and Holidays not included.