The Kremlin Conspiracy, Softcover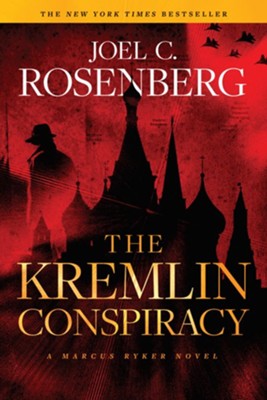 The Kremlin Conspiracy, Softcover
ISBN: 9781496406217
Weight: 0.45 kg
Description:
When terrorist bombings rock Moscow in 1999, the Russian president's son-in-law, Oleg, has no idea how they'll affect his life. After September 11, Marcus joins the U.S. president's protection detail. Marcus's and Oleg's paths cross as the ruthless Russian leader seeks to enhance his country's power. Will Marcus use everything he's learned to take down Russia's leader? 476 pages, softcover from Tyndale.
Product Information
Title: The Kremlin Conspiracy, Softcover
By: Joel C. Rosenberg
Format: Paperback
Number of Pages: 476
Vendor: Tyndale House
Publication Date: 2018

Dimensions: 9.00 X 6.00 (inches)
Weight: 1 pound 4 ounces
ISBN: 1496406214
ISBN-13: 9781496406217
Shipping and Delivery:
Products are shipped around 3-5 business days in Metro Manila, and 5-7 business days outside Metro Manila, upon payment confirmation.
Weekends and Holidays not included.
Related products