The Kremlin Conspiracy (Marcus Ryker Book 1) [SALE ITEM]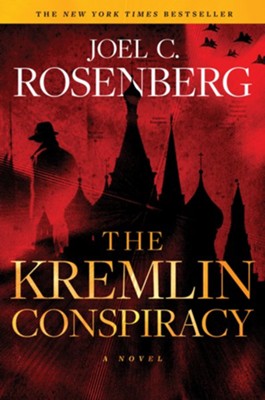 The Kremlin Conspiracy (Marcus Ryker Book 1) [SALE ITEM]
ISBN: 9781496406170
Weight: 0.68 kg
Description:
In September of 1999, a series of apartment bombings in Moscow shock the world. The Russian government immediately blames Chechen terrorists. Oleg Kraskin is a lawyer who is in love with the president's daughter. He has no idea how these bombings will alter the course of world events when he joins the First Family of Russia and the president's personal staff.

In September of 2001, there are attacks made on the Twin Towers and Pentagon in American. Marcus Ryker enlists in the marines and fights in Afghanistan to defend his country. He later joins the United States Secret Service and eventually his honored with the Presidential Protection Detail.

Russia's president is determined to restore his country to her former greatness by threatening nuclear war. Everything that Marcus has learned about protecting the US president he must now use to take down the Russian president. When Marcus or Oleg cross paths, the course history will never be the same.
Shipping and Delivery:
Products are shipped around 3-5 business days in Metro Manila, and 5-7 business days outside Metro Manila, upon payment confirmation.
Weekends and Holidays not included.